Every single year I find myself rolled up in foster position in the corner panicking about my Christmas shopping. Every. Single. Year. It's not like it's my first Christmas so you would think I would have figured out a system by now but noooo. It seems like I go through the same three stages every year.
1) It's December 22nd and I have bought like 4 % of my presents 2) I have absolutely no idea what to get people 3) I search the internet for ideas but all I get is the basic 'beauty products for mom' and 'socks for dad'. That's totally fine but I really like to give people something special and comes from the heart.
That is why I have put together a list with different and cool Christmas presents for all the lovely women in our lives!
---
♥ GIRLY PRESENTS
Jewelry is always a winner. Try to get something with a custom design or something that reminds you of the person you are giving it to. Give it some kind of personal touch. Many shops will engrave jewelry for a small amount of money and it's a perfect way to make it personal and unique.
Beauty stuff is always a safe choice. Find her favorite brand of nail polishes, choose something luxurious and out of the ordinary for pamper nights, get her makeup that will enhance her natural features or get something cool and different like a curling iron or a book with different DIY beauty stuff or makeup tutorials.
Accessory  is a very versatile present. It can be anything from basic jewelry to phone cases, key chains, hair stuff to amazing bags, shoes and scarfs. There are literally hundreds of possibilities and can be found in every price range.
Books and magazines are always a hit so why not sign her up to get her favorite magazine sent straight to her door every month? If she is really into books or music then getting her a membership for audible.com or Spotify is different, thoughtful and shows you know her very well.
Flowers are a girls best friend (oh wait that's diamonds) but I bet you if you get your mom a beautiful bouquet of  flowers and maybe a little something extra on the side she will love you forever.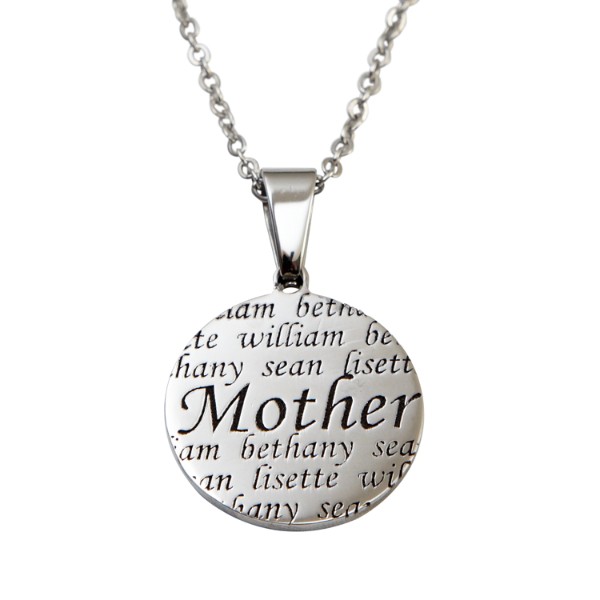 ---
♥ EXPERIENCES MAKE MEMORIES
Get her an experience! Physical presents are great but memories isn't made from putting on a cool nail polish at home but it is if you go and get your nails done together! Think out of the box and give her something you can do together and get some one on one time. It's a win/win.
Other possible experiences can be
– Go out for brunch/dinner or even drinks and desserts.
– Go to the cinema, the theater or a festival together. Concerts are ALWAYS a great idea.
– Get a makeover! Clothes, hair, make, nails whatever. It's fun. It's girly. Everybody wins.
– Do something you've always wanted to try but haven't found the time to do it. Can be anything from a spa treatment to put your feet into a bowl of doctor fish (I have no idea what the actual name is for this)
---
 ♥ DIY PRESENTS
Do-It-Yourself presents are fun, cheap and nothing comes more from the heart than something you've spent a lot of time and energy in making.
– Everything that involves pictures and memories are always a hit. Make a poster or collage, go to a photo booth, make a scrapbook of old tickets, pictures, sayings, quotes and whatever you feel like.
– Buy a mason jar or a cute box and fill with little memories, funny stories or inspirational sayings. It's cheap, personal and will definitely put a smile on her face.
– Make a photo album. These can be done online for a reasonable price if you aren't a very crafty person and they turn out amazing.
**Fun fact: I have given three albums throughout time to friends and family and they all said it was one of the best gifts they had ever been given. Not because it cost a lot of money but because it's so personal.
---
 ♥ ELECTRONICS
– Headphones (I can HIGHLY recommend Beats by Dre)
– A Polaroid camera
– A nail polish dryer
– A wake up light
– A mirror with built in lights (I can't imagine life without mine! Hint the overly excited face..)
---
 ♥ THINK ABOUT THE LITTLE THINGS
You need to think about the little things when it comes to finding the perfect gift. Difficult? Don't worry you are the one who knows her the best — just think about what stands out and what kind of relationship you have. Do you have a lot of insider jokes? Does she like to do stuff together or is she more of a present under the tree type? Is she more of material girl or will she love a funny silly gift?
Does your friend have an insane love for coffee? Well maybe this cup is perfect for her!
Does your aunt have a lot of photos in her house? Maybe she would love to get a photo of you in a beautiful frame!
Does your sister have a quote she lives by? Why not write it down on a pretty bracelet or a on a cool poster for her to hang on her wall?
 GET CREATIVE!
---
That's it for my ideas on Christmas presents – I really hope you liked it and maybe felt a bit inspired 🙂
What's the best present you've ever been given? 
Lots of love